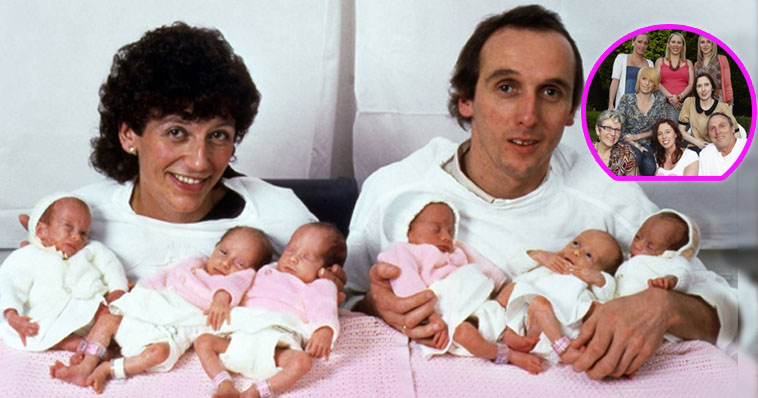 Liverpudlians Janet and Graham Walton became front page news globally on the 18th of November 1983, when Mrs. Walton not only gave birth to six children, but she gave birth to the world's only all-girl sextuplets!
In February 2015, Janet published a book titled "Six Little Miracles: The heartwarming true story of raising the world's first sextuplet girls" which documents the Waltons' story.
And only several months before, on the 7th of October 2014, one of the Walton daughters – Sarah – had a daughter of her own named Jorgie.
"I'd had no time to prepare. I hadn't even seen a midwife or been to an antenatal class. The instant my multiple pregnancies was confirmed at eight weeks, I was whipped into the hospital and I stayed there until the birth," Janet once told the Daily Mail.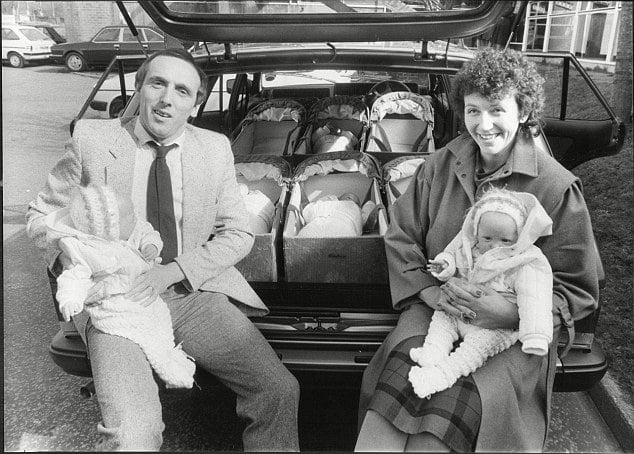 The Waltons did not only make it work, but they had a lot of fun doing it! Things were so busy around the house that visitors would be given a child to carry and a diaper to go along with it.
The publicity surrounding the family continued as the sextuplets were tracked by the media while growing up.