11.
The Cambridge, MA factory used to have this awesome painted water tower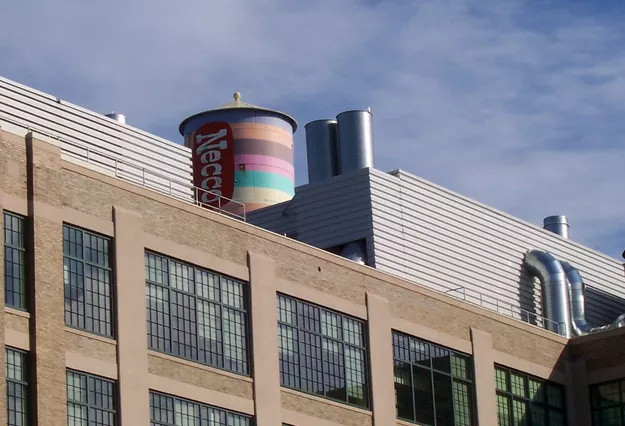 The factory was located right near the MIT campus in Cambridge from 1937-2001. The building was bought by a pharmaceutical company who paint over the colored water tower with their stupid logo. Booo!
12.
Right now they're hiring wafer counters
Their site's Careers section lists an "Inventory analyst" opening. MS Office required.
13.
NECCO wafers are gluten-free AND Kosher. Mazel tov!
(The symbol for Kosher-certified foods)
14.
They have a chocolate version, which means they've figured out how to make chocolate gross.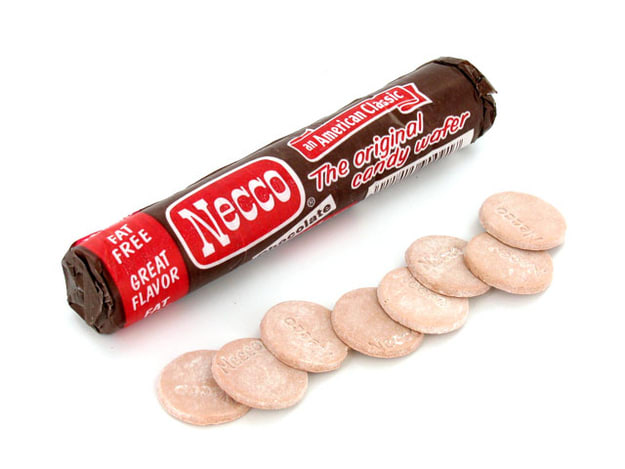 LEAVE CHOCOLATE ALONE, NECCO!
15.
If you mix NECCO wafers and Pepsi, it'll light on fire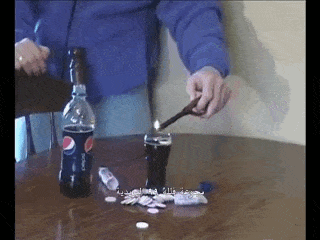 I assume because of the glycerine in NECCO wafers or something, but I'm no Bill Nye, ok?
16.
NECCO got into the music business, weirdly
They sponsored this soundtrack of a '60s Disney musical.
17.
NECCO also makes those nasty candy hearts…
18.
And Mary Janes…
19.
And Canada Mints…
20.
And Squirrell Nut Zippers. Basically all the gross old people candies.
Credits: buzzfeed.com
Share this story on Facebook with your friends.