Airing right after Super Bowl XXII in 1988, the much-hyped pilot for 'The Wonder Years' made an immediate impression. After just six episodes the show was awarded an Emmy for Best Comedy Series, and its 13-year old star Fred Savage became the youngest ever performer to be nominated for Best Actor in a Comedy Series.The nostalgic dramedy aired between 1988 and 1993 and its characters became part of the permanent pop cultural landscape. See what the stars who played Kevin, Winnie, Paul, Wayne and all the rest are up to these days.
1. Danica McKellar (Winnie Cooper)
After Kevin and Winnie's final summer, McKellar went to UCLA and earned a Bachelor's degree in Mathematics. Armed with a passion for fractions, McKellar has written four math-related books that are aimed at encouraging middle and high school students, especially girls, to embrace their love for mathematics. On television, the 40-year-old actress had a recurring role on The West Wing and has also appeared on How I Met Your Mother, The Big Bang Theory, and Dancing with the Stars. She married attorney Scott Sveslosky in 2014 and has one child from a previous marriage.
2. Josh Saviano (Paul Pfeiffer)
Contrary to the rumors, Kevin's neighbor and a resolute best friend did not grow up to be Marilyn Manson. Instead, he traded glasses for a suit and tie. Saviano attended Benjamin N. Cardozo School of Law and is currently a working attorney. In 2015, the 39-year-old launched a law firm and celebrity brand consultancy.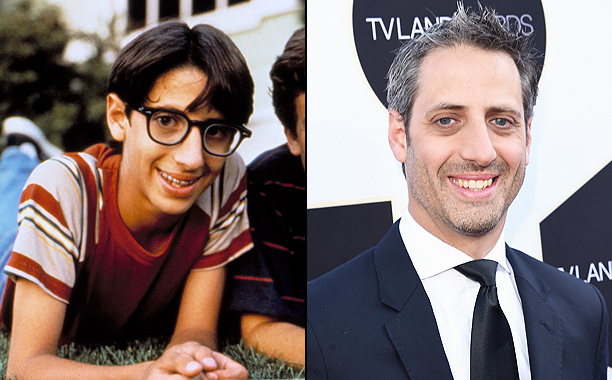 3. Fred Savage (Kevin Arnold)
The adorable chipmunk face that launched a thousand crashes, the boy Wonder himself is now fully grown and back on TV. Following The Wonder Years, Savage made a number of movie and TV guest appearances, including Boy Meets World and Austin Powers: Goldmember. He also lent his voice to several animated shows and went behind the camera to produce episodes of It's Always Sunny in Philadelphia and Party Down. Currently, the 39-year-old star appears on the new FOX show The Grinder, alongside Rob Lowe. While he didn't wed Winnie Copper, Savage did marry his childhood friend, Jennifer Lynn Stone. The couple has three children together.
4. Jason Hervey (Wayne Arnold)
Hervey spent years taunting Kevin Arnold as older brother Wayne, but then he took a step back from the spotlight. The 43-year-old former child star has lent his voice to several animated characters, staying mostly behind the camera while producing sports specials for World Championship Wrestling and TV shows like See Dad Run, Hardcore Pawn: Chicago and, most recently, Outlaw Country.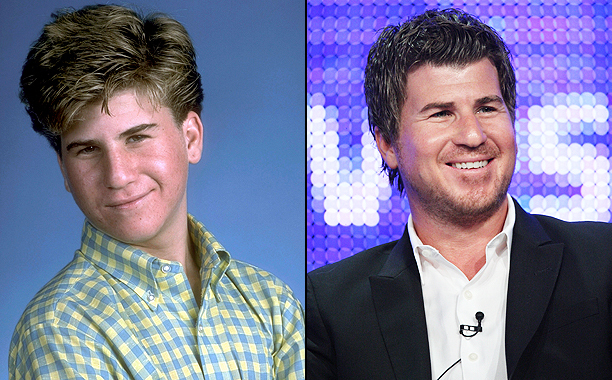 5. Dan Lauria (Jack Arnold)
There was a little bit of everyone's dad in Lauria's often curmudgeonly patriarch. The actor, 68, went on to bring this signature gruffness to other roles, most notably the part of Vince Lombardi in the Broadway play Lombardi. Lauria has also appeared in a number of television shows since The Wonder Years, including How I Met Your Mother, Grey's Anatomy, and The Mentalist.
6. Alley Mills (Norma Arnold)
Mama Arnold didn't stop acting when the kids moved out. In 1993, after The Wonder Years ended, Mills, 64, landed a recurring role on Dr. Quinn, Medicine Woman. She is currently a regular on The Bold and the Beautiful.
7. Olivia d'Abo (Karen Arnold)
The free spirit of the family has flitted all across the entertainment world. Since 1993, d'Abo has voiced numerous animated characters, performed on Broadway in The Odd Couple with Nathan Lane and Matthew Broderick, put out a solo album, and regularly appeared in movies and on TV. Her more notable projects include Eureka, Psych, and Law and Order: Criminal Intent.