Liz Smith, the premier gossip columnist of her generation, died in New York today. She was 94. Her death was first reported by the Associated Press, with confirmation from literary agent Joni Evans, who claimed she died of natural causes.
Smith's self-titled column began in 1976 in the New York Daily News and was soon syndicated to scores of newspapers, reaching as many as 50 million readers daily. She later wrote for New York Newsday, then finished her career at the New York Post at age 86. She continued writing on her own website and for others but never again was the force she was in her heyday.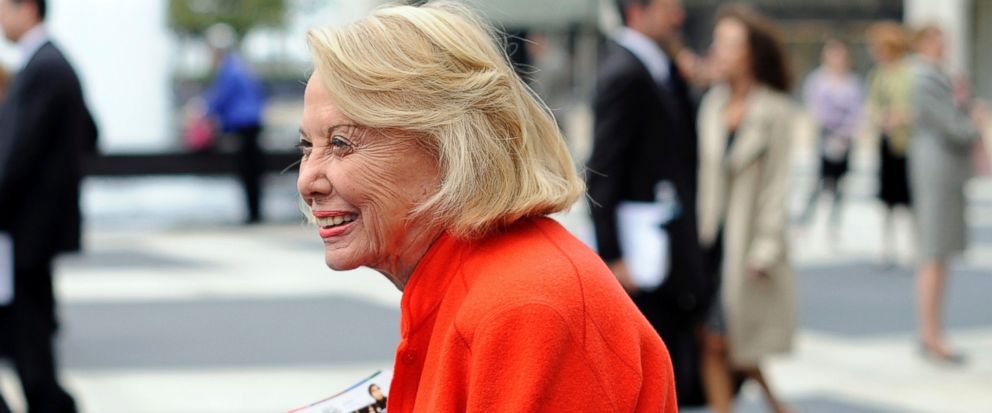 In a wistful New York Times story this summer, she admitted, "I am in search of Liz Smith. After a lifetime of fun and excitement and money and feeling important and being in the thick of it, I am just shocked every day that I'm not the same person. I think that happens to all old people. They're searching for a glimmer of what they call their real self. They're boring, mostly."
Born in Fort Worth, Texas, Smith arrived in New York and set out to climb the rungs of success in rapid fashion. "I was just climbing and electrified all the time," she said in the Times story. "Burning up with ambition. So I don't want to judge other people too harshly that I see on television. They're just climbing also. But I like to think that I had some talent."
Actor Zachary Scott, an old friend from college, helped her get a job at Modern Screen magazine. From there, her ambition took over, and she quickly rose through the journalism ranks.
She became a proofreader for Newsweek, a press agent for Broadway shows, and a news producer for Mike Wallace at CBS Radio. She also wrote for Cosmopolitan and Sports Illustrated and spent time as a producer-host for host Allen Funt on Candid Camera.
Smith's became a gossip writer in 1958, when she became Igor Cassini's ghostwriter for his society column, "Cholly Knickerbocker," in the New York Journal-American.
Her writing style was rarely vitriolic, very news-oriented, and she was often seen on television commenting on the stars of the day. She became friends with a number of the people she covered – most notably, Elizabeth Taylor and Richard Burton – which aided her rise. The friendship "really helped make my career," she said later. "It didn't do them any harm, either."
That approach won her access and fans, but it also was looked down on by those accustomed to columnists searching for scandal. Spy magazine ran a monthly "Liz Smith Tote Board" of favorites she promoted.
She joined the New York Daily News and began to rise when three gossip columnists at the paper died over 18 months. Her editors made battlefield promotions, eventually giving her prime space in the newspaper.
Smith's biggest story arrived in 1990 when Ivana Trump left husband Donald Trump after discovering his affair with Marla Maples. Smith became a fierce defender of Ivana, much to Donald's chagrin and enmity.
When Smith was at her height, Newsday – by then part of the New York City newspaper scene – paid her $500,000 to leave the New York Daily News. When the city edition folded, she moved to the Post.
Smith also authored several books, including Natural Blonde, her 2000 memoir in which she came out as bisexual. She also won a Daytime Emmy for television commentary.
(Source: Deadline)
Reactions on NEXT page….